My piles of stones give me great joy just to have them laying around so I can look at them. The colors and striations... I love seed beads and when shopping always look for the matte finish earth tones. Not easy to find in a bead world where many artists gravitate towards sparkle, shine, and lot's of crystal as the focal.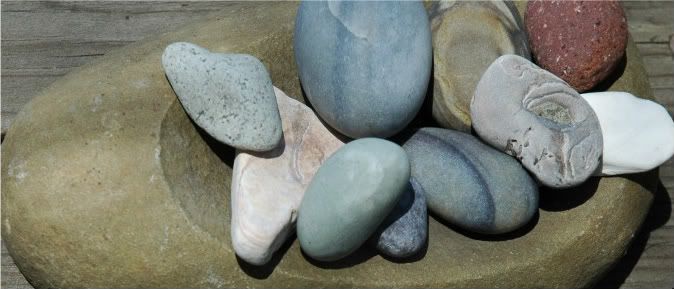 among other things...
I bring my camera to dog beach as there are always moments worth capturing...
The last picture here is Brunie our little Japanese Chin. He is full of sweetness and kindness... and oodles of personality. He is so happy and inquisitive. I will definitely do a portrait of him (in beads) someday.